Drain And Mud In Leeds, West Yorkshire
Clearing Blocked Drains Leeds offer drainage and plumbing customers maintenance services and can assure you that if you take the necessary steps to affect a proper repair it will keep sewer and drain pipes open for much greater periods of time and also shower drains that regularly produce a blocked shower will reduce the frequency.
Our Guarentee
---
Free site visit and survey
No hidden costs
British standards compliant
Fully Insured
Clean and efficient
Professional workmanship
Conservatories And Blocked Drains In Leeds
Sometimes when extensions or conservatories are built they are constructed over drains in these instances the local water authority would have needed to approve the build as problems such as drain depth, Clearing Blocked Drains Leeds offer drainage investigations that should provide a greater understanding of the drain situation.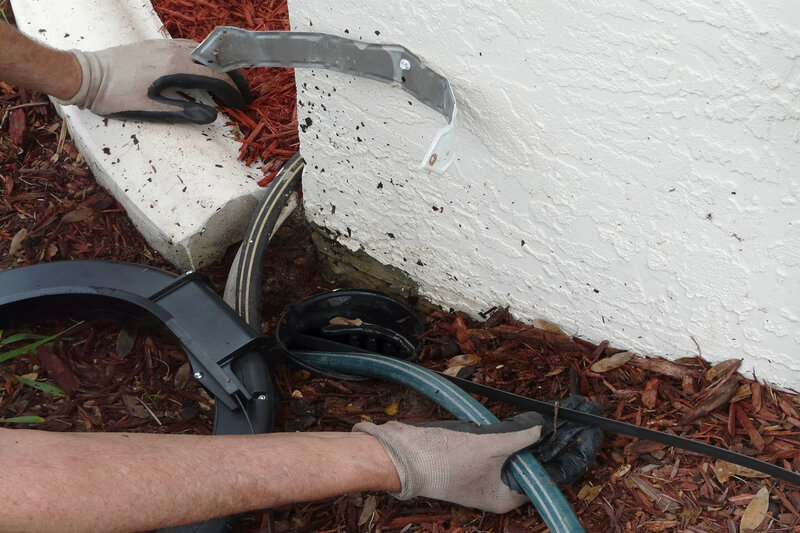 Building over a drain can bring the issue of excessive soil and rubbish pressing up against the filter fabric, which hampers the drainage process allowing smells from the shower drain and loo drain to escape.
Trees Clog Drains In Leeds
Having trees on your property will make tree roots the likely reason for blocking your outside drains but if you suspect the clogged drain it is simply due to a stubborn clog of dirt and debris, you can try using a high pressure water jet or a drain snake to clear the problem with your plumbing.
Unblocking an outside drain blocked with mud with a drain snake or high pressure water jet should result in the mud being expelled and clear water running through the once blocked drain. Iron ochre, which is iron bacteria and looks like a thick gelatinous substance that smells, is infamous for clogging wells and drainage systems of all types so if your French drain systems is blocked with rust coloured mud that smells I recommend calling Clearing Blocked Drains Leeds on 0113 418 0105 to get rid of it as it is not something a drain snake will be able to remove. Clearing Blocked Drains Leeds suggest that you never put anything you shouldn't down the drain and avoid trying to clear drains by adding more chemicals or objects to fix the problem, or other plumbing problems you should call a plumber or drainage specialist like us.
Do You Need Help ?
Call Us Now On
All Types of Blocked Drains Work Undertaken
Clearing Blocked Drains Leeds know that toilet plumbing has lots of nooks and crannies where items can get stuck and toilet waste then sticks to a drain snake will do the job but it could be really unpleasant. Drain snakes and high pressure water jets can often be rented at your local hardware superstore if you would like to attempt the cleaning your blocked shower yourself, however if you don't know exactly what you are doing you might be better contacting Clearing Blocked Drains Leeds who with no call out charge might save you time and money in the long run. If reading a tutorial has bought you to the decision that cleaning your French drain is not for you, contact Clearing Blocked Drains Leeds on 0113 418 0105 and we will do it for you.
While regular drain maintenance can help prevent blockages, sometimes a professional drain clean from Clearing Blocked Drains Leeds is the best way to keep your drains running smoothly. If your clogged drains turn out to be an emergency requiring help from an experienced plumber, contact Clearing Blocked Drains Leeds who can help for around the clock plumbers. To setup a drain investigation with Clearing Blocked Drains Leeds call 0113 418 0105 for an inspection into a blocked shower, the shower drain or shower drains and our drainage experts will let you know if your drains need to be cleaned or repaired. Plumbing and drainage problems are not just a inconvenient and stop you from going about your daily business but a blocked drain or blocked drains are a health and safety risk so clearing blocked drains through emergency plumbing and inline plumbing with our Clearing Blocked Drains Leeds plumbing service so really important.
Do You Need Help ?
Call Us Now On